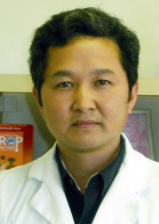 Dr. Shiwu Xiao
Associate Professor, Vice chief physician
MD, OMD (China,Chengdu TCM University Hospital)
Professor,Canadian Institute of TCM
Dean of Chinese Medicine Department
R.Ac. R.TCM.Dr. M.s.
Dr. Xiao is an expert of TCM with a high credential in both China and outside, more than 30 years works at top institute hospital and expert clinic in China, Israel and Canada. In 1988, after eight years intensive systematic University study and training in both Chinese Medicine and West Medicine, he earns his MD, OMD, since then, has been working in the same university and university hospital for a long time with Acupuncture, Chinese medicine and modern western medicine.
Chengdu University of Traditional Chinese Medicine Hospital is a top prestigious institute in China, it has more than 20,000 college students in the university, 5000 patients a day in outpatient department, while 800 beds in inpatient department in the hospital. As an Associate Professor, vice chief physician, Dr.Xaio has been worked there in internal medicine and pediatric department since 1988 right after graduate from the same university. With more than 30 years rich experience, he helps numbers of patients, gains a tremendous reputation in China, since his excellence, 1998, he was entitled as 21 century top elite of TCM by the province government.
He has a very good international reputation, his patients and students come from U.S, Canada, Europe, Japan, Korea etc. As a visiting professor of Med-Cin college of TCM in Israel, and Burcin College in Telaviv University, worked in the expert clinic there over 10 years, very success and known in Israel.
Now, he settles in Calgary and works as a professor, Dean of Chinese medicine department in Canadian institute of Traditional Chinese Medicine, lectures to college students, practitioner and patients, now starts to treat patient in the expert clinic.
He created the unique painless Xiao acupuncture, combines with fine quality Chinese Herbal medicine in convenient forms like capsule, tincture, syrup, cook-free concentrated powder and topic using, specialize in treatment on asthma and allergy, pediatric diseases, insomnia, fatigue and stress, cancer. Pain management, menstrual disorder and infertility, senile diseases, dermatologic diseases, weight and diet, addiction treatment etc.